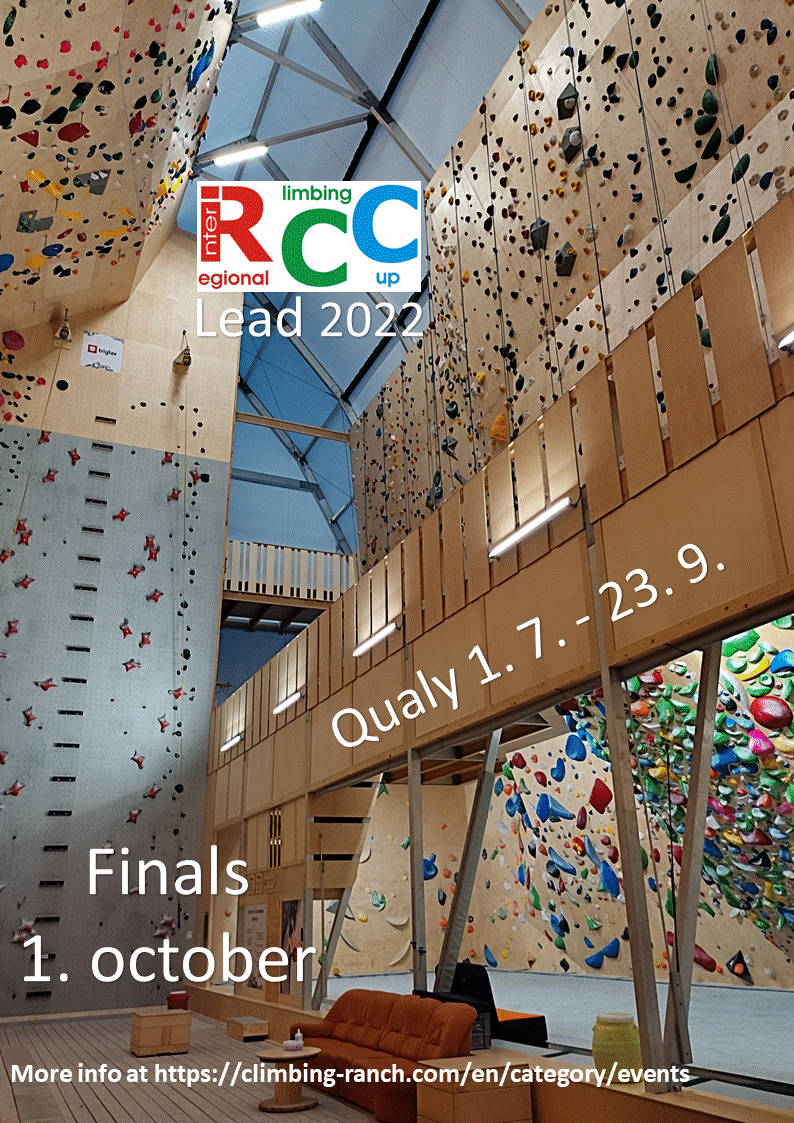 Event was cancelled.
In the last two years, we have witnessed measures that made it impossible to organize events with a large number of participants. However, it has already been felt at last events that large numbers of participants can be problematic in several respects. All this led us to think about a new format of competition that would offer more relaxation, but at the same time would not pose obstacles to anyone.
We are pleased to present a format that is not new, but is ideal for such situations. The qualifying cycle will start on 1st of July on the walls of the Climbing Ranch and will last until 23rd of  September. During this time, each participant in the qualifications will be able to decide which day, how many days and in what conditions he/she will try to collect as many points as possible  in Rancher's challenge according to the rules set by the Rancher. The ten most successful in the challenge will secure a place in the final competition, which will be organized on October 1st. Then competition will be organised on new routes, on sight and without time limitations.
Qualifications will be based on trust. We can request video records from each participant in the final competition in accordance with the rules of Rancher's challenge. If we detect any fraud, such a participant will lose the right to participate in the finals and also the right to participate in subsequent competitions. Fairplay has been one of the core values of sport climbing and we are trying to keep it this way.